Welcome to North Bay Wedding
Entertainment For the Entire Bay Area.
At North Bay Wedding Brides can be confident, knowing we will host your event with courtesy, care and style.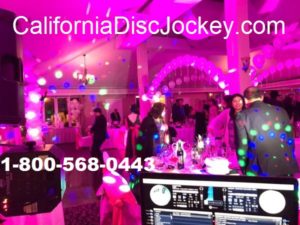 Owner/Operator DJ also a specialist in weddings, corporate company holiday parties, school dances, reunion, bar mitzvah DJs, retirement, birthday all occasions.We are fully insured and licenced, Reliable,honest, trustworthy and always ontime.
Also ask about our Photo Booth & Slide Show, Led uplighting Packages.
Our North Bay DJ MC specialize in high quality Bay Area DJs
We have all types of music from the 1920s, 1930s, 1940s,50s 60s,70s,80s,90s,2000,2014. Jazz to cronies, ballroom, latin, chinese, background, oldies but goodies, motown, swing, folk, country, rock, hip hop,reggae, techno, edm, dubstep, mashups,, bay area music. We encourage requests and play them!
( MC) – Master of Ceremonies for the Ceremony & Reception.
Northern California entertainment featuring a catalog of over 45,000 songs for all ages also English, Italian, French, latino, arabic, brazilian, irish, british, portugese, persian, south pacific, armenian, indian, thai,hawaian,german,mexican, chinese,korean, japanese, vietnamese, filipino, you name it !
Bilingual Speaking DJs available, Mexican DJ MC, Asian, Jewish, Arabic, British, Indian.
North Bay Marin Wedding Locations
One Stop Shop Mobile DJ Service – Trios and live Bands, florist, photo, audio video karaoke disc jockeybubbles,lazers,hula hoops,fog,fancy dress optional.Bay area disc jockeys for all occasions.Serving the North Bay, East Bay, South Bay and All of Northern California. Marin County, Sausalito, San Rafael, Mill Valley, Stinson Beach, Sonoma, Yountville, Ross, Tiburon, Fairfax, Novato, Napa Valley,
Napa Weddings Serving Sonoma, Yountville, St Helena, wineries, Golf & Country Club, Halls, Recreation Center, Tennis Club, Community Center, Arts, Winerys, Elks Lodge, Hall, Centre, Faculty, Sonoma State, College, Bar & Grill, Nightclub, Night Club. Entire North Bay Area, CA.
San Francisco County. Daly City , Burlingame , South San Francisco SSF, San Rafael,Marin, Belvedere, Roseville, Eldorado Hills, Sausalito, Tiburon, Jenner, Mill Valley, San Anselmo, Corte Madera , Fairfax, Fairfield, Novato, Santa Rosa, Sonoma , Napa Valley ,Yountville, Calistoga , Petaluma ,Sebastopol , Healdsburg , Cloverdale , Solano , Sacramento , Davis , Yuba ,Auburn, Lake Tahoe , Larkspur, Redding ,Mt Shasta ,Humboldt , Lake County, Mendocino Coast , Bodega Bay , Bolinas , Stinson Beach to Pacifica.
North Bay DJ do a fantastic job to make your event fun, memorable and a complete success care and style Bay area dj specialising in North Bay weddings, company holiday parties, school dance, reunion, birthday all occasions
North Bay Entertainment Telephone:
707-263-7690

Marin County Reception Sites, Ceremony Venues, Event Locations we have Performed.
Embassy Suites San Rafael, JCC Jewish Community Center, St. Stephen's Episcopal Church, Belvedere, Angel Island, San Francisco, Mountain Home Inn, Mill Valley, Unity Center, Novato, Palm Ballroom at the Seafood Peddler, San Rafael, Acqua Hotel, Mill Valley, Corinthian Yacht Club, Tiburon, Inn Marin, Novato, Sausalito Presbyterian Church, Sausalito, Portugese Hall, Landmarks Art and Garden Center, Tiburon, Community Congregational Church of Tiburon, Tiburon, The Tavern at Lark Creek, Larkspur, Osher Marin Jewish Community Center, San Rafael, San Francisco Theological Seminary, San Anselmo, Ondine, Sausalito, San Francisco Yacht Club, Guaymos Tiburon, Cavallo Point Lodge, Sausalito, Flying Cloud, Petaluma, Garden Valley Ranch, Petaluma, Travis Marina / Presidio Yacht Club, Sausalito, China Cabin, Dance Palace Community Center, Point Reyes, Stinson Beach Community Center, San Rafael Community Center, Stonetree Golf Club, Novato, Mill valley Rec Center, Unitarian Universalist Congregation of Marin, San Rafael, St. Luke Presbyterian Church, San Rafael, Spinnaker Restaurant, Sausalito, Mill Valley Community Center, Mill Valley, San Geronimo Golf Course, San Geronimo, Point Reyes Seashore Lodge, Olema, The Outdoor Art Club, Mill Valley, Campbell Hall and Garden, Sausalito, The Pleasure is Mine at Harbor Point, Mill Valley, Pelican Inn, Muir Beach, Stinson Beach Community Center, Stinson Beach, Old St. Hilary's,Tiburon, Rancho Nicasio, Marin Art and Garden Center, Ross, Falkirk Mansion, San Rafael, Marina Plaza Harbor, Sausalito, Sheraton Sonoma County – Petaluma.